Manage Attendances
Click on the attendance label.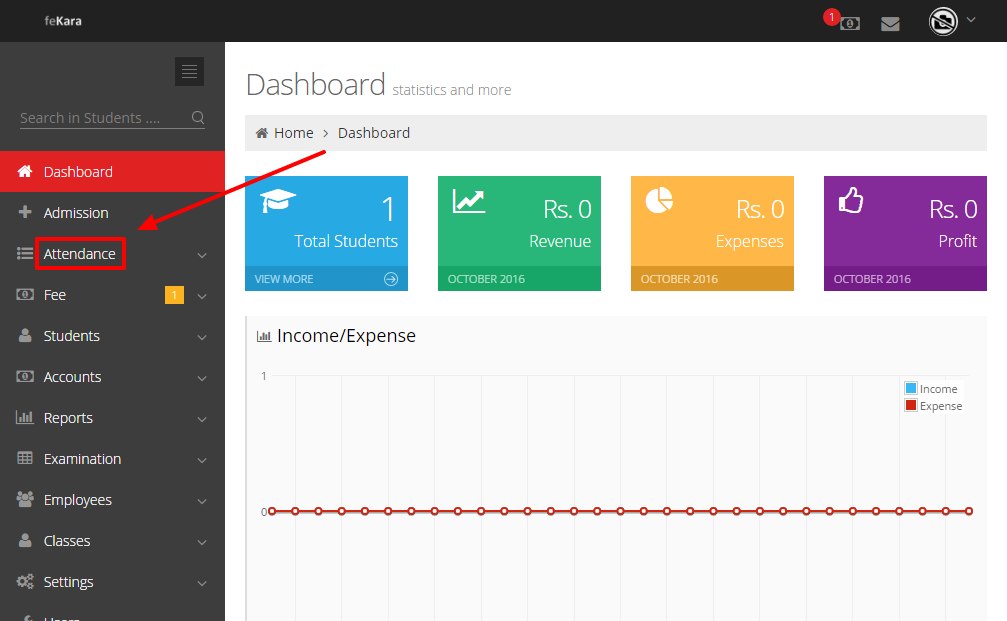 Select "attendance register"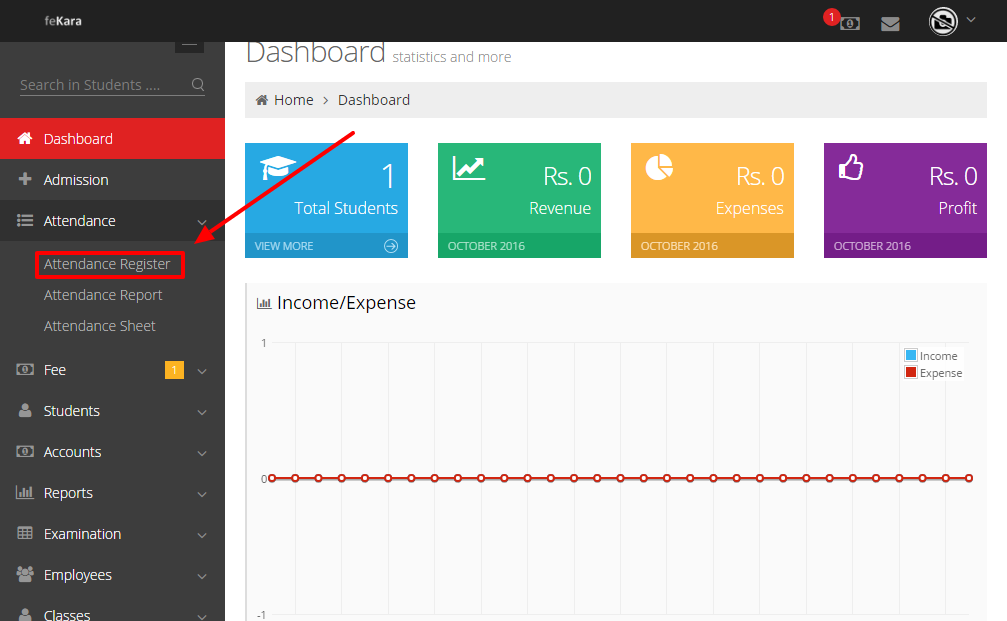 Select the requisite date
Select the class for which you need attendance register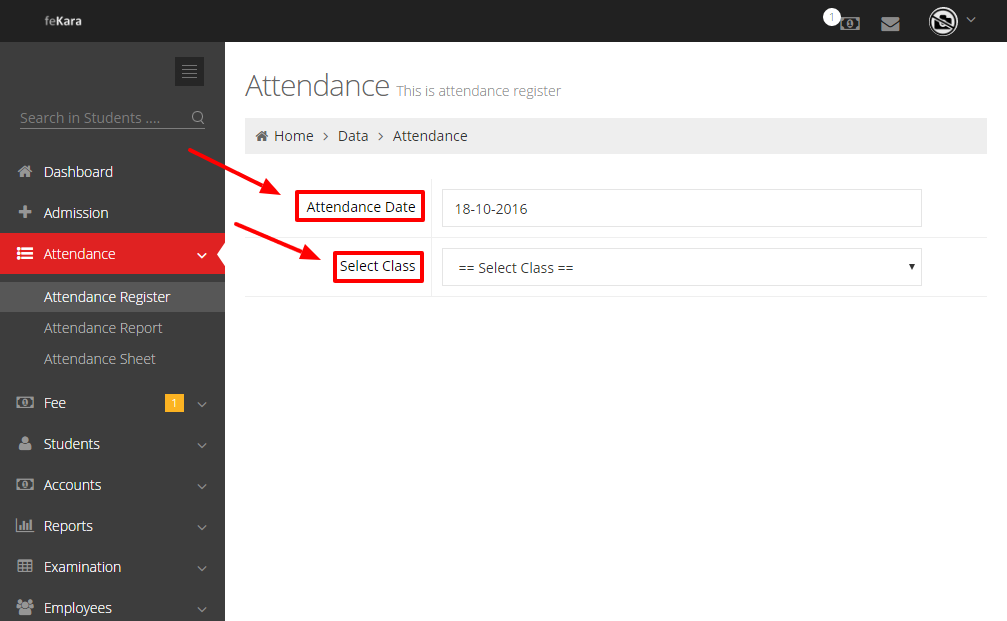 As you have already students in your classes so clicking on "Attendance register" will generate the register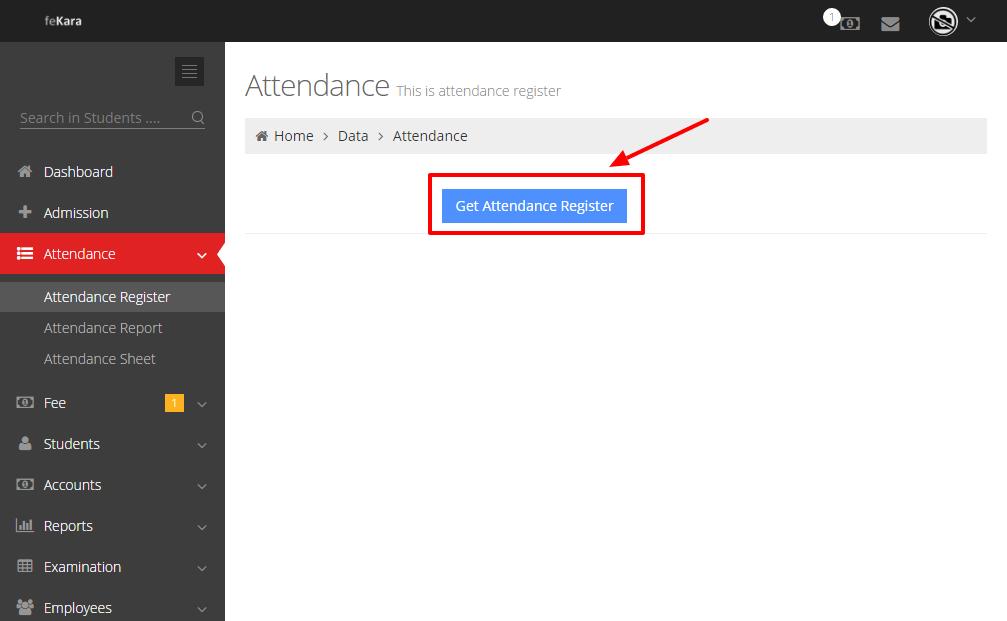 Mark the absent, present or leave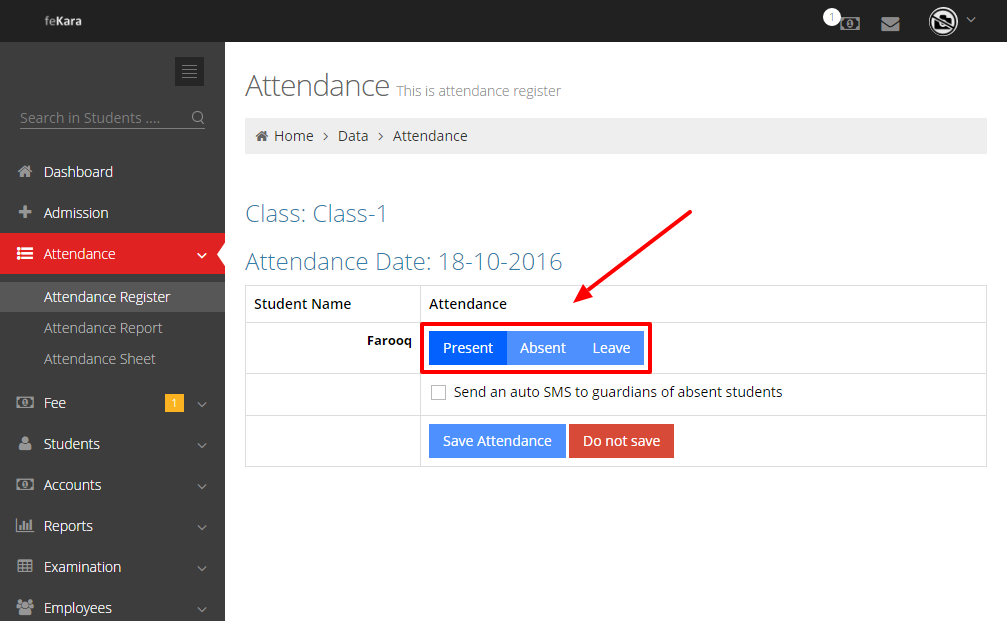 You can also send message to parents of absent child by clicking on send an auto SMS to guardian of absent students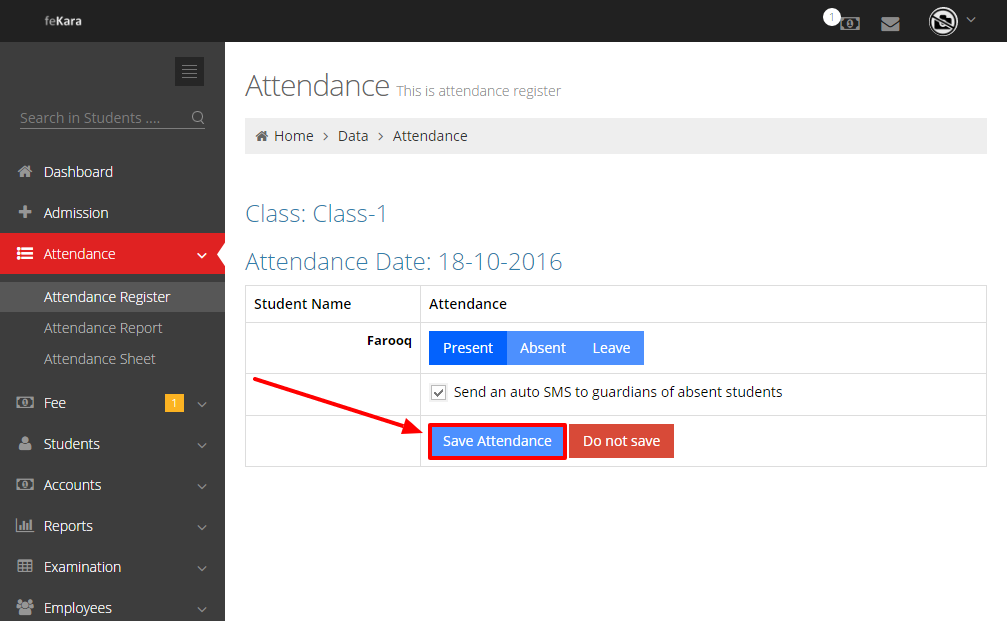 Create Attendance Report
You can also create your complete attendance report
As you have marked and saved attendance so report will be created by few simple steps
Click on attendance report  label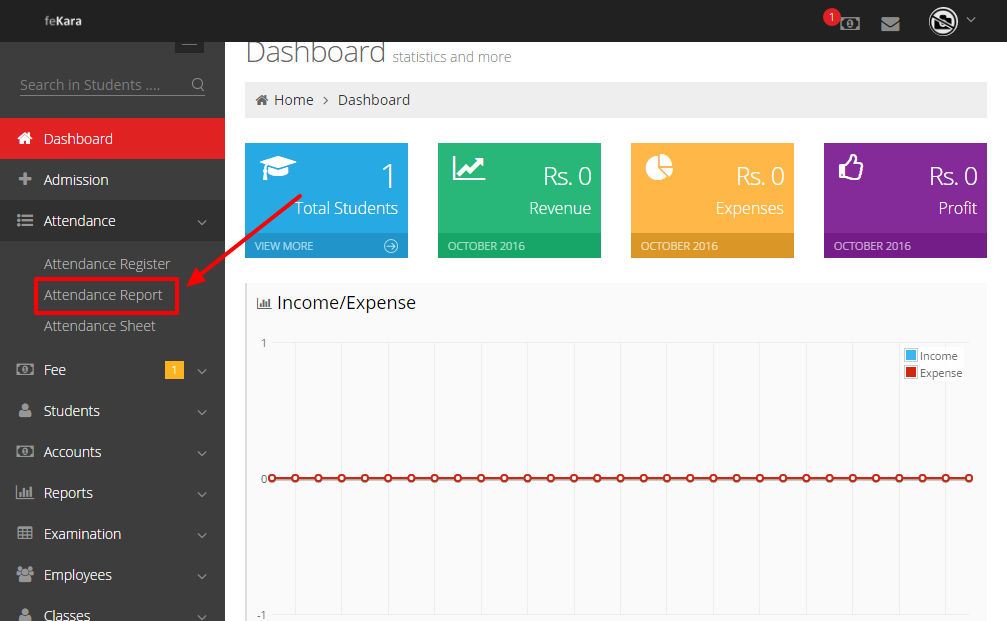 Select date and attendance status (present, absent, leave)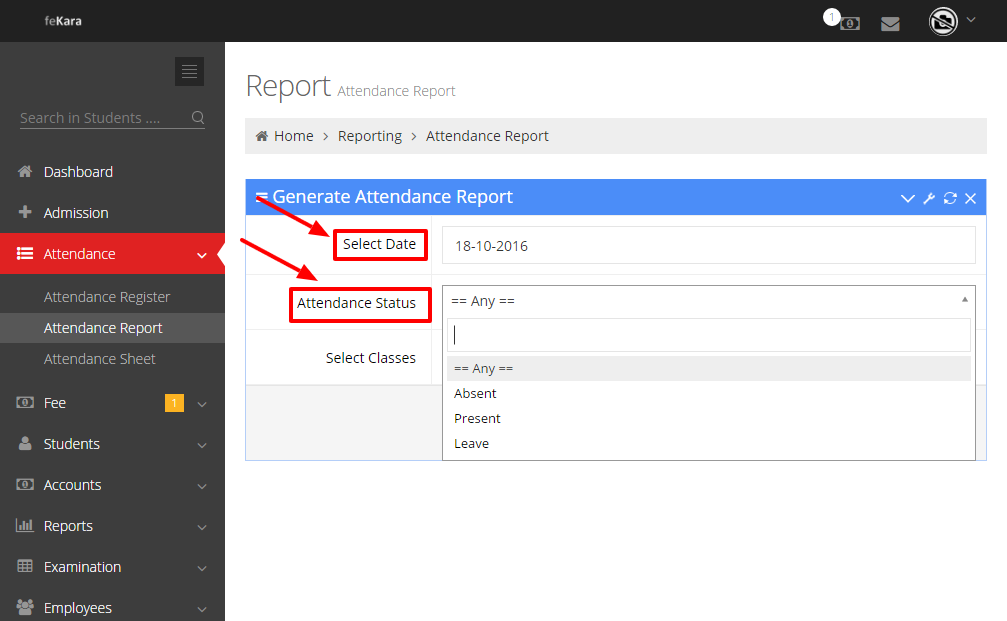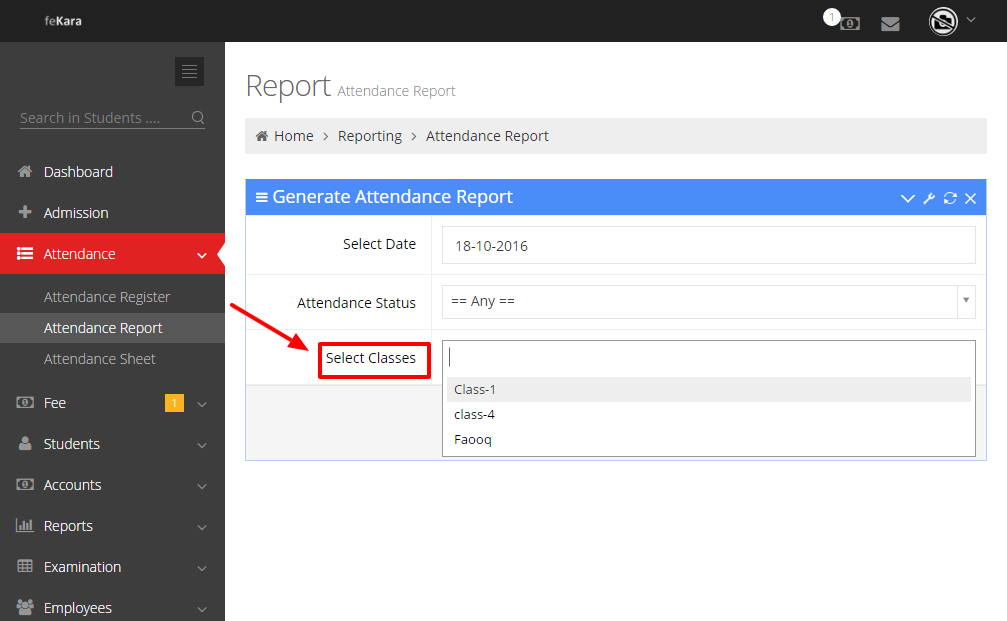 now click on "view report"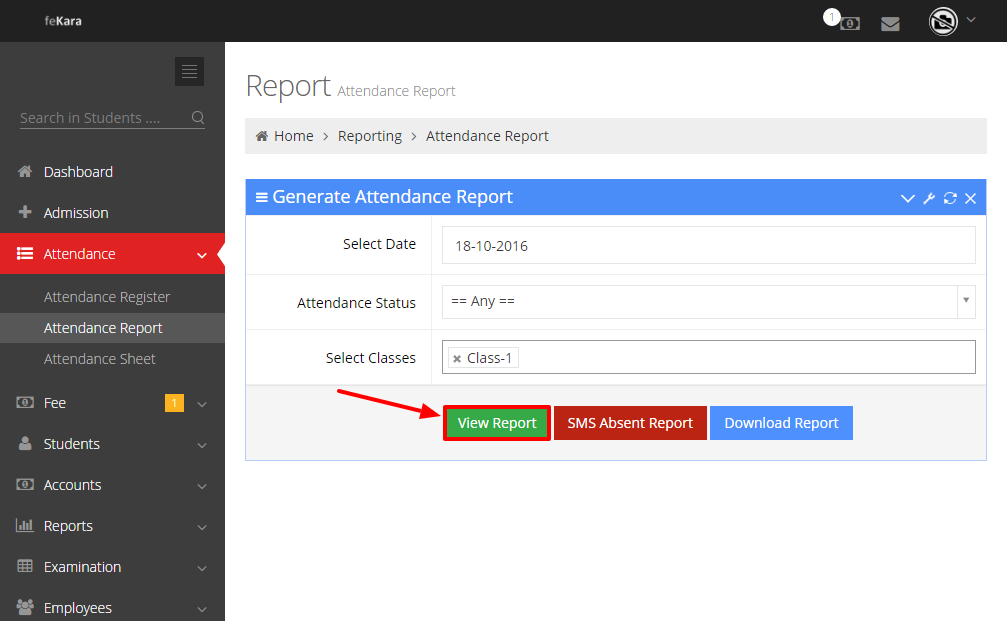 Your attendance report is created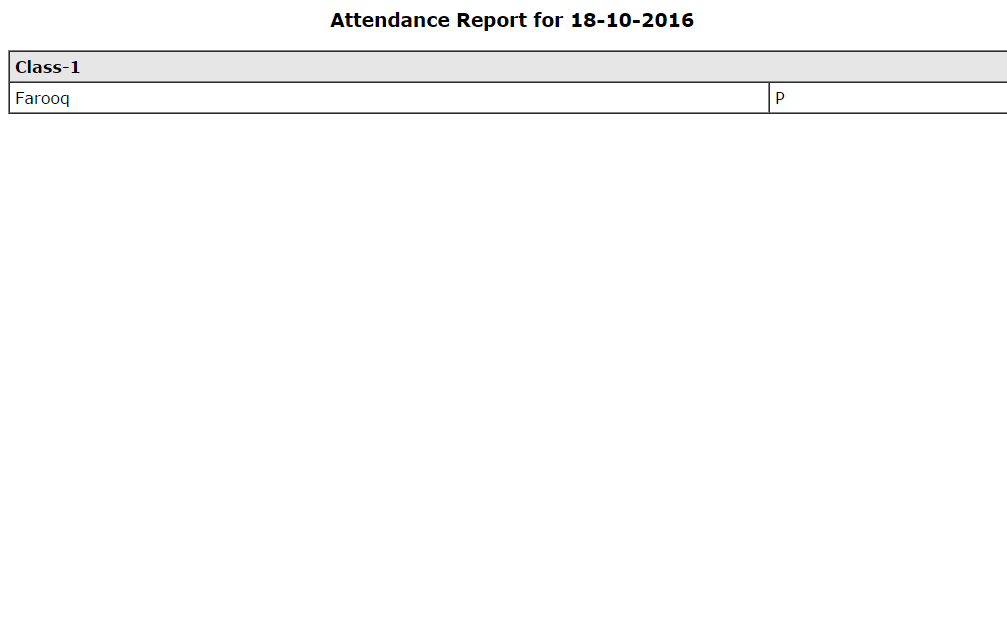 Now you can also download this report by clicking "download report"
There is an option for SMS absent report as well which will send message to absent student's registered number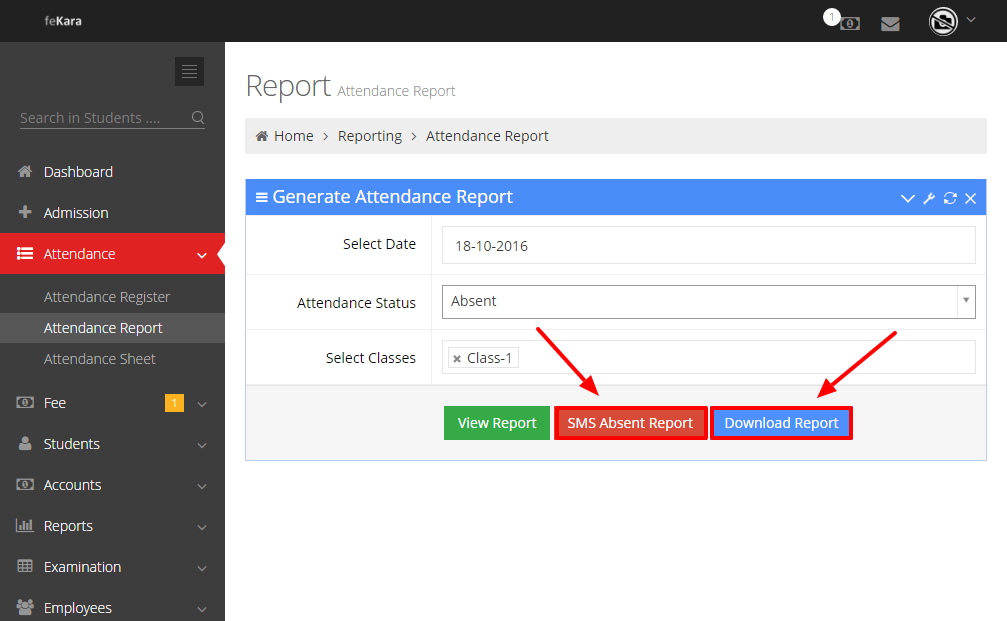 Attendance Sheet
You can also create attendance sheet.
Click on "Attendance Sheet"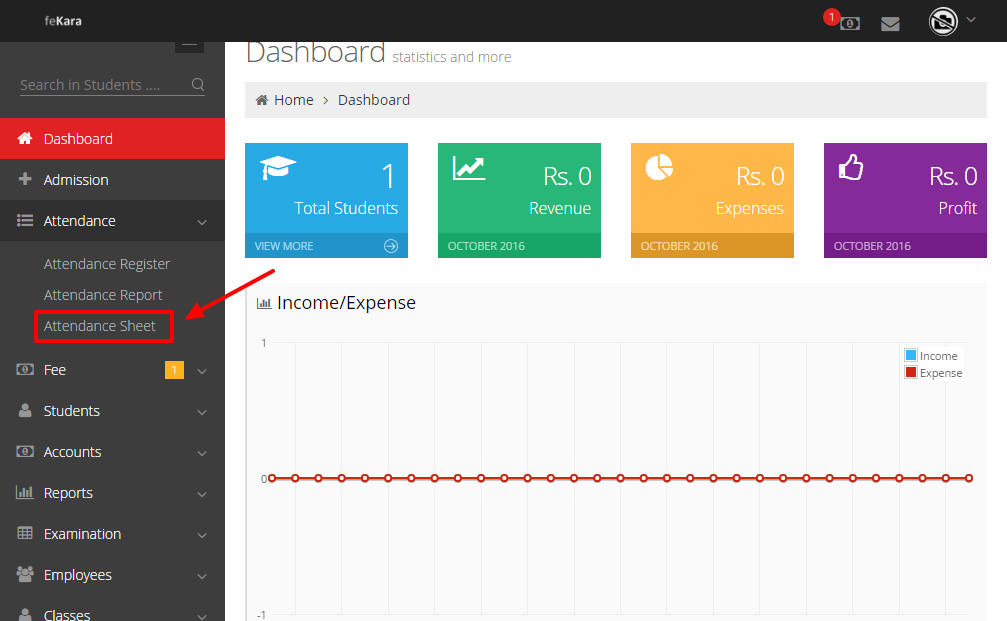 Select class and interval for attendance sheet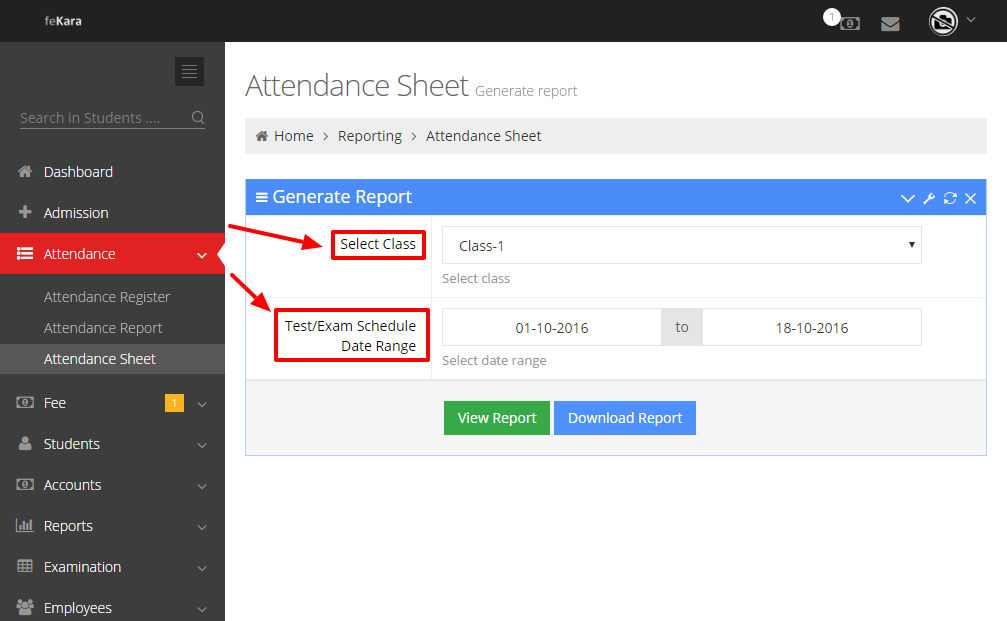 Now click on "view report"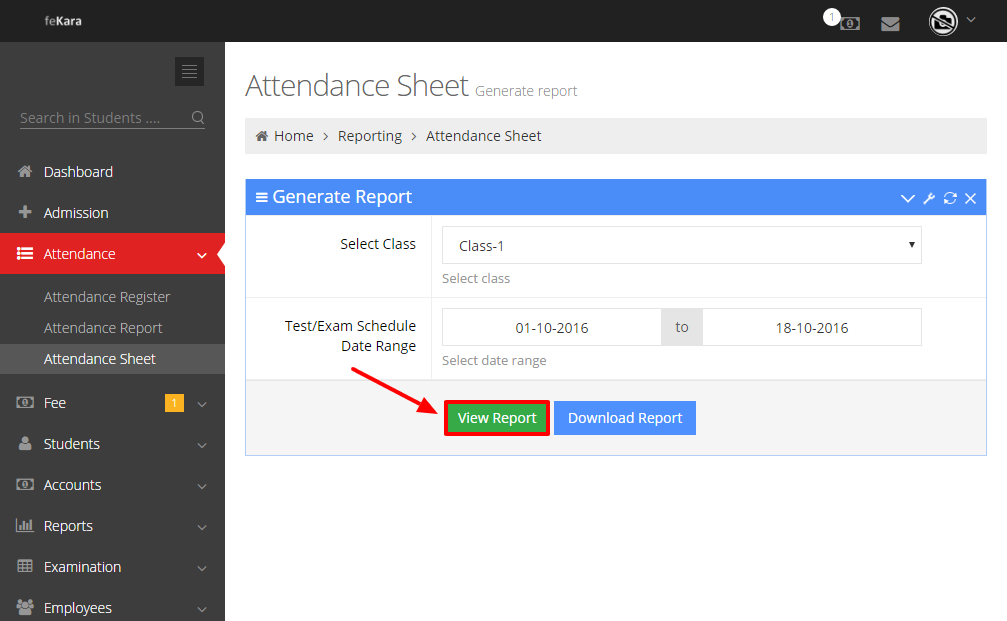 Your attendance sheet will be created.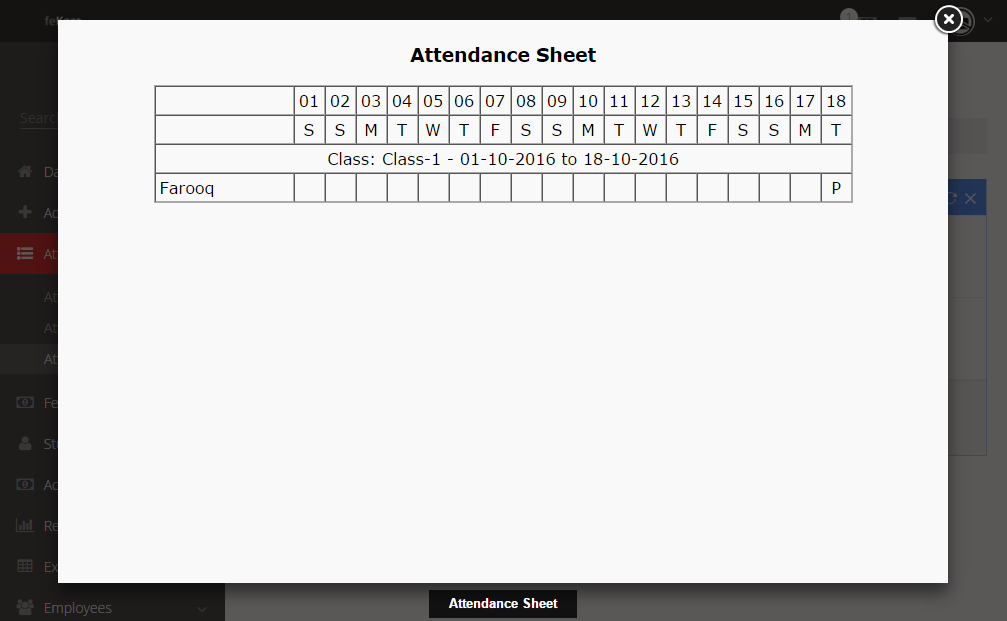 You can download attendance sheet(if needed) by clicking "download report"