feKara is free school software that enables you to accomplish all the tasks and functions related to your institute. It is user friendly and available to you for free.
Here is your step-to-step guide for registering our free school.
Free Registration:
To get your school app, you need to make an account at fekara.com, Don't worry it is very easy to get registered.
 Open feKara.com
 Click on "Start Using FREE", and then on next page click "Register for Free"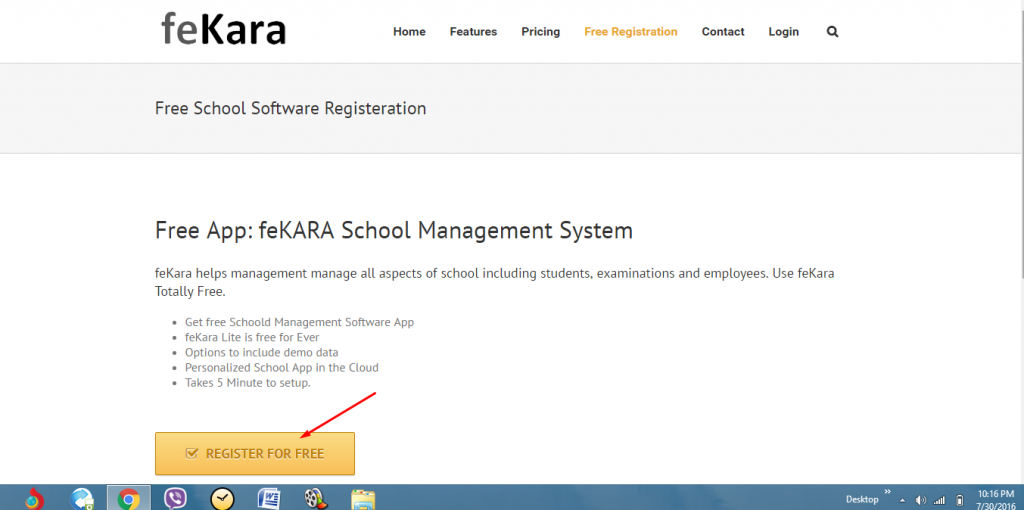 On next page, It will ask for your Name, Phone Number, and Email.

Note: Double check this info, as this is where you will get your activation link.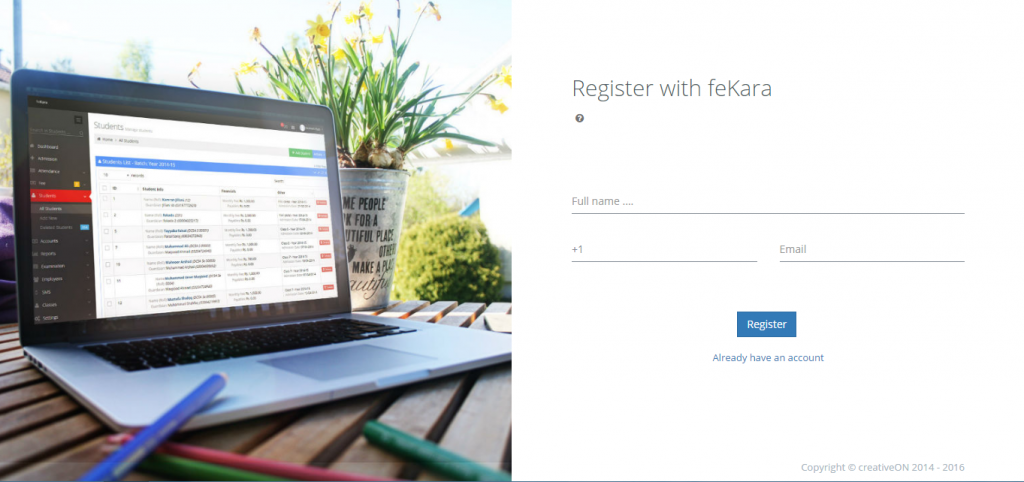 A confirmation email will be sent to your email address.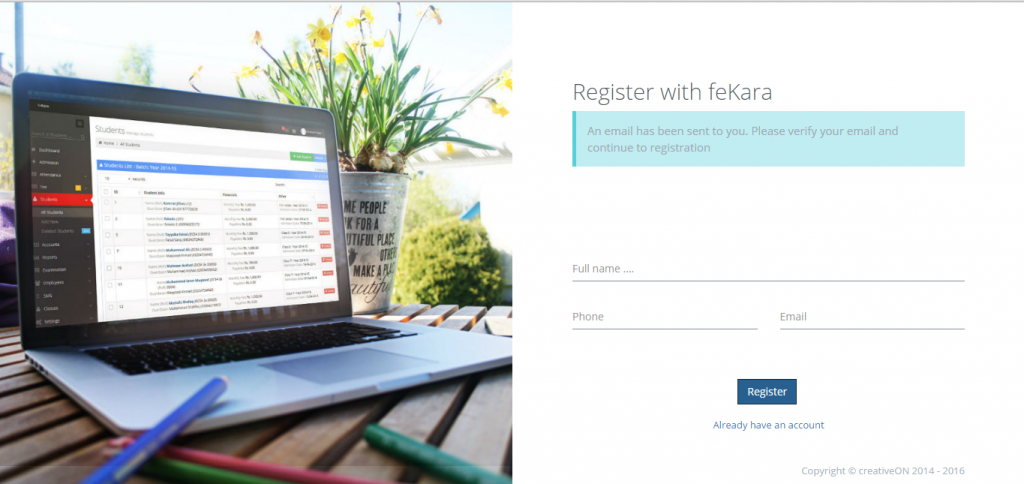 Click on the link given to confirm your email address.
Once your email is confirmed you will get the password in next email.
Use the information in this email to log in to feKara Portal.
Congratulations! you are now registered at feKara.com, Next step is to setup feKara App for your school.
Setting up feKara App for your School
Once you login to feKara portal for the first time,  you will see a Setup Wizard.
Enter your school name

This name will be used in branding your School App and will also et printed on your reports.

Enter the web Address that you want to have for your school.

Every school gets a semi-branded web address. which look likes http://

your-school-name

.fekara.com. You should use an easy to remember, short name here for your school.

Enter rest of fields, and proceed to next step.
Final Step:
Enter user name and password of your choice.

This is the user-name and password will be used to log into your private feKara app branded to your school.

Agreeing to terms and conditions and click "Setup my feKara App"
Your Branded School App will be created and you will get all information in email too.
Now you are ready to use feKara School App.
Next Step: Configuring your App for the first use.